Backpacks of Hope for Christmas - Free Backpacks filled with stuff- Sat.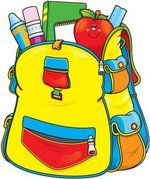 Free Backpacks
Free Backpacks filled with school supplies, hygiene items, treats, toys, and other surprises.
For children ages 2 thru 14 years old
Saturday, December 9th from 1:00 to 3:00 pm (Registration starts at Noon)
Ebenezer Baptist Church
284 MLK Jr. Drive
Lumpkin, GA
**Parent or guardian must be present with children to receive backpacks.